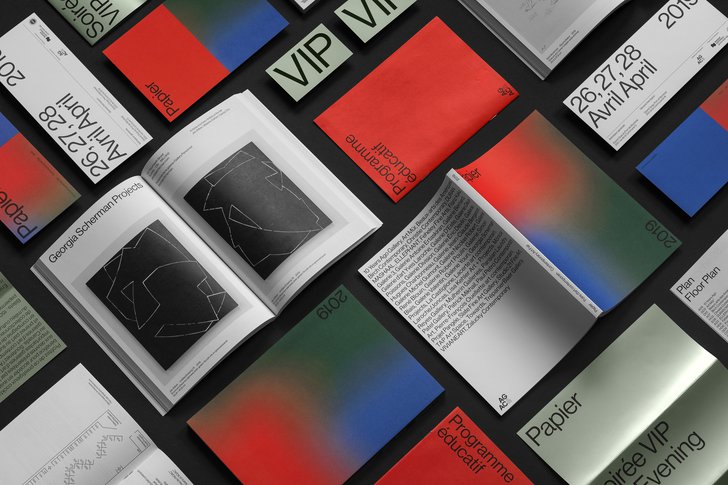 Papier
Contemporary Art Fair 2019
2019
| | |
| --- | --- |
| Client | Papier |
| Project | Contemporary Art Fair 2019 |
| Service | Branding, Web, Campaigns, Print |
| Sector | Museum & Gallery |
Papier is the largest art fair in Québec. The event is a major driver in contemporary art market in Canada and represents a unique meeting space for the general public, art lovers, and visual arts professionals alike.
The event had presented works on paper for more than twelve years. In 2019, for the first time in its history, the Montreal fair opened its doors to new media. It was therefore this campaign's objective to include in the existing and established visual communications system a design variant that would signal the addition of sculpture and oil on canvas.
Principal supported the Papier event and identity for several years. The design system that was developed allows for maintaining visual consistency from one edition to the next. Unlike prior editions, in which the image was created from pure colours and rectangular blocks, the visuals from the last campaign were produced from colour gradients. This addition meant to convey the diversity of new media and, in a subtle move, enabled us to maintain Papier's strong identity while heralding its new direction.