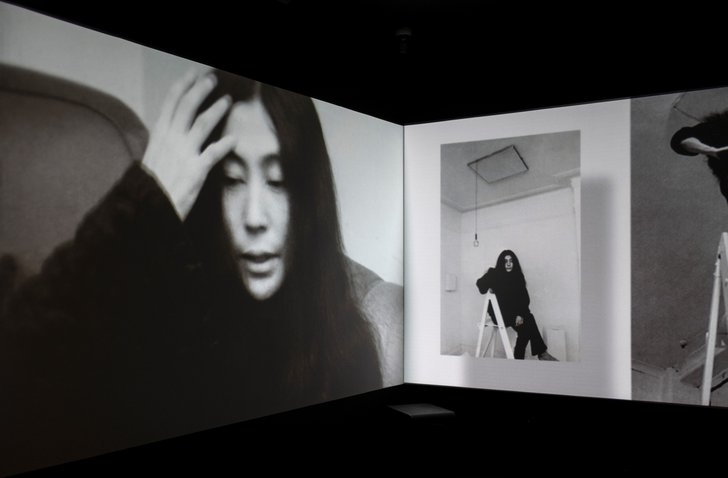 Phi Foundation
Yoko Ono
2019
| | |
| --- | --- |
| Client | Phi Foundation |
| Project | Yoko Ono, Growing Freedom |
| Service | Branding, Web, Campaigns, Exhibitions |
| Sector | Museum & Gallery |
Given Yoko Ono's fame, it was not surprising that an exhibition covering the artist's 50-year career, so closely associated with performance and conceptual art, would arouse the general public's interest. The exhibition also coincided with a key moment for the institution, which was changing its name from DHC/ART to the Phi Foundation.
The communications objective was therefore threefold: announce the presence of a major artist in the city; invite a new audience to visit the Foundation; and communicate the name-change to loyal visitors. In collaboration with Phi, our mandate was to produce a billboard campaign and to outline the main design interventions for the exhibition. We also designed both the website and the book that accompanied the exhibition throughout the world.
The exhibition signature interlaces the words Yoko and Ono, thus rendering the intimate and participatory dimension of the artist's work. Used in the poster campaign and in communications, it quickly became iconic. An interactive version greeted users on entering the event's website.
The black and white topographic approach and the sobriety of the design reflected qualities of the artist's work. In her practice, Ono had often highjacked the advertising medium to turn it into a space for artistic expression, notably in her work "War is Over!".
An awareness campaign was developed to announce the organization's name-change. Its title—"Phi Foundation for Contemporary Art"—suggested the tone of strong advocacy in many of the artist's creations.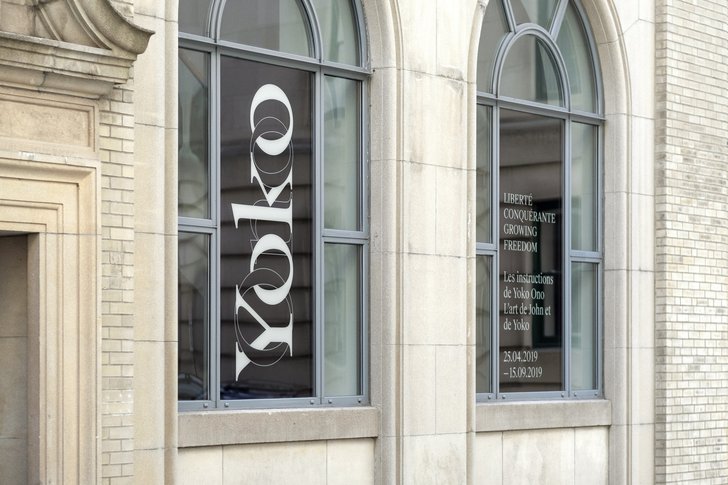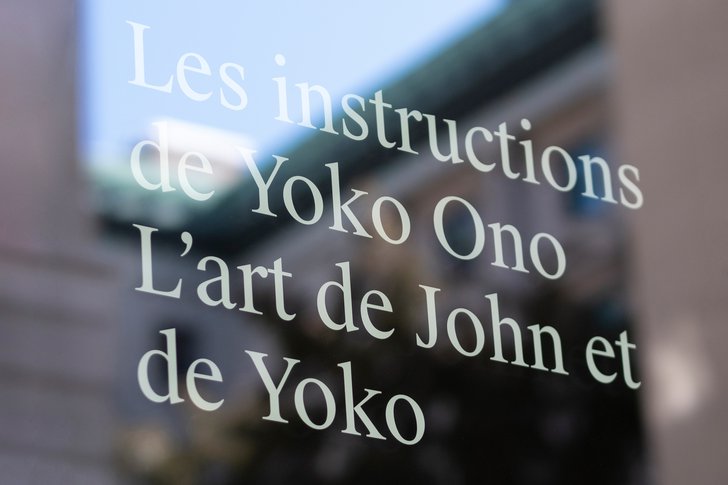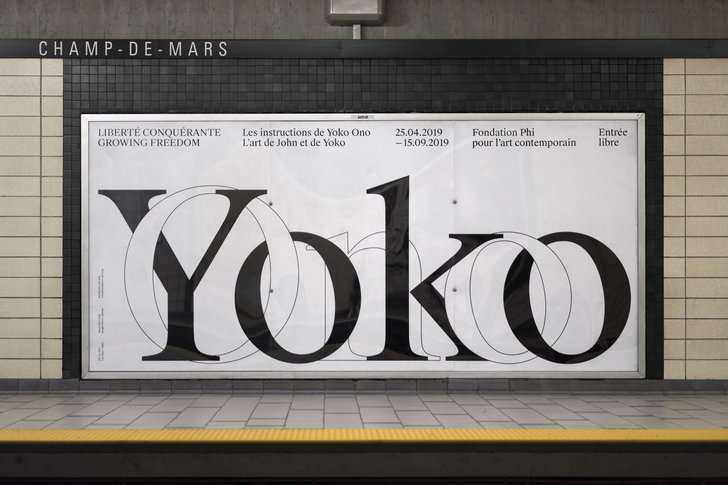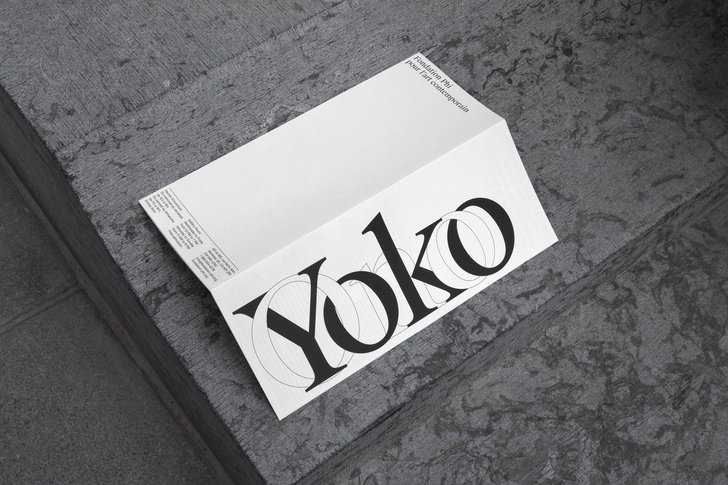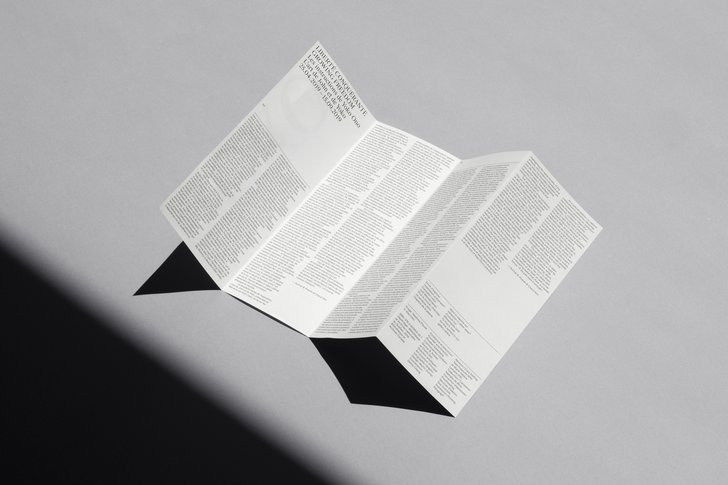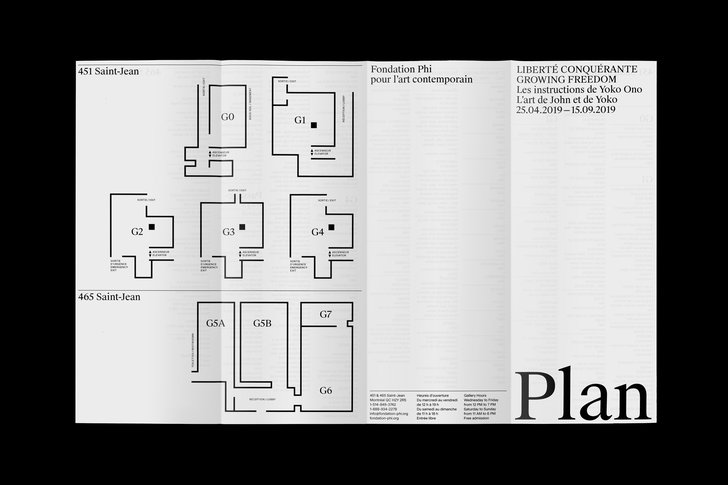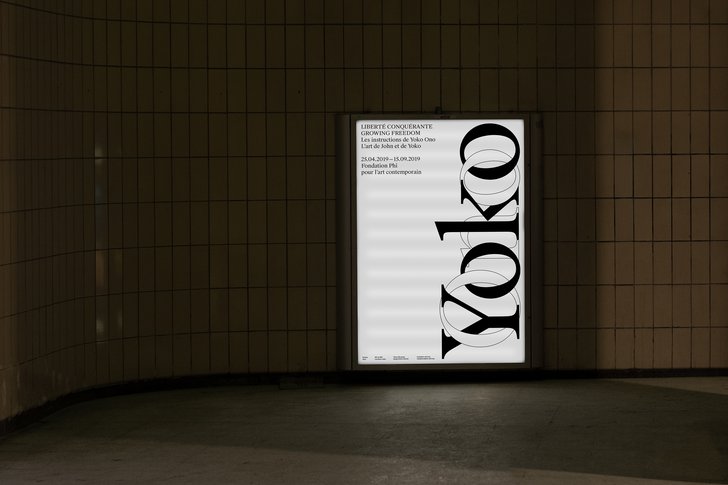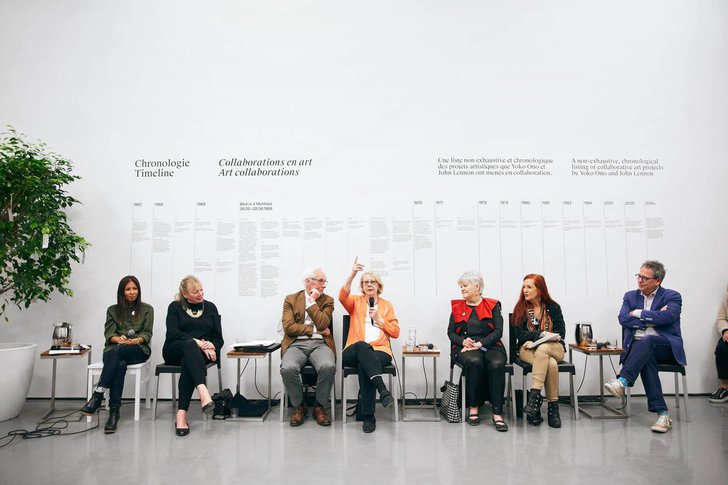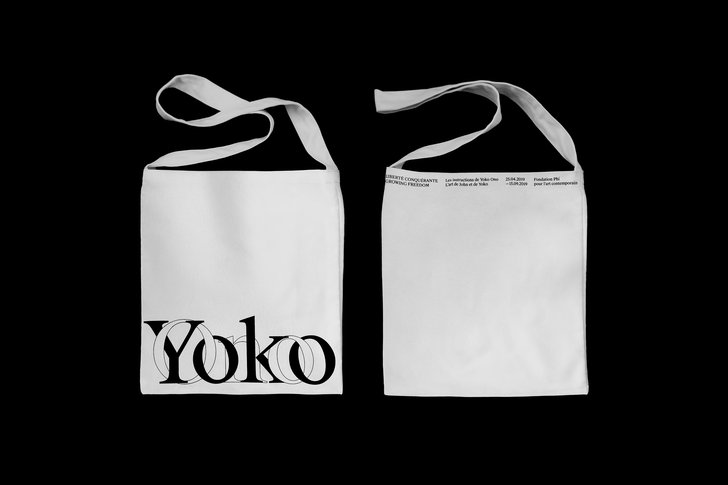 One
We designed and developed a website specifically for the exhibition. The purpose of the temporary website was to present the program and the various events related to the exhibition.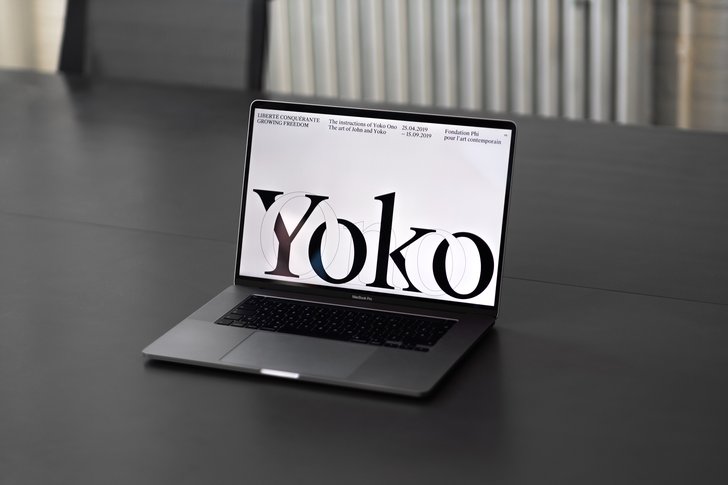 Exhibition Catalog
Conceptually based in the spirit of the revolutionary pocketbook, this publication underscores the cornerstones of action, participation and imagination in the work of Yoko Ono.